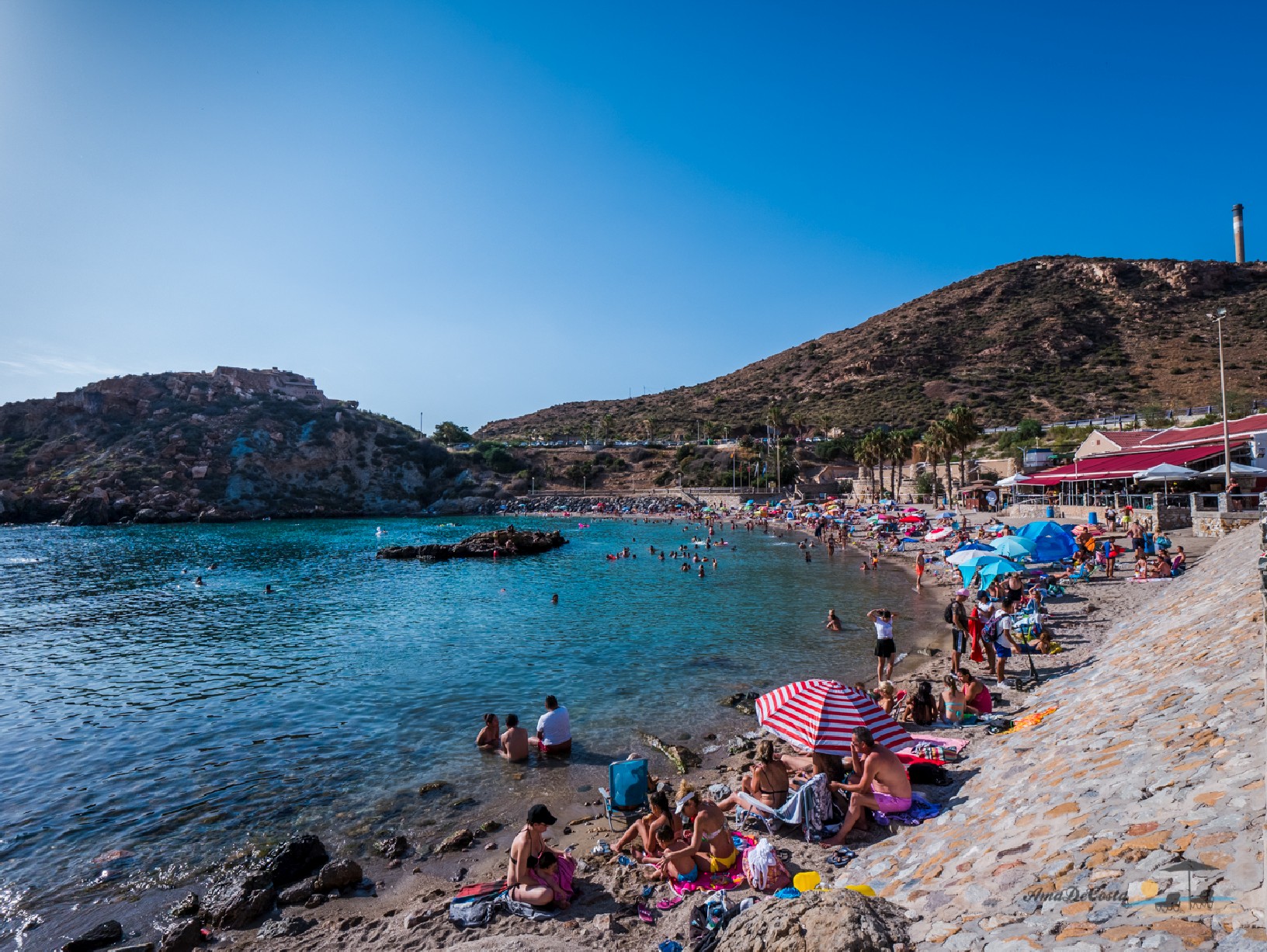 A BEACH IN CARTAGENA AMONG THE 10 BEST IN SPAIN
Cala Cortina beach this summer is on the list of the 10 best beaches in the country according to the magazine Conde Nast Traveler. La Cala Cortina is a beach in the city of Cartagena, very close to the port. It is accessed by a tourist route that can contemplate the natural harbor surrounded by cliffs and mountains.
The viewpoint next to the beach, which serves as parking, offers great views of the cove and the Mediterranean Sea. After the last renovations, there are a children's play area, a promenade, hammocks and sunshades, as well as a restaurant.
On the beach there are the thick artificial sand, and a few meters from the sea there is a natural island. In the rocky areas, and at the ends of the beach, are practiced fishing and diving.
The Cala Cortina beach competes with the Valdevaqueros beaches in Tarifa, Torimbia in Asturias, Es Nacó in Formentera, Papagayo in Lanzarote, Pechón in Cantabria, the cove of Sa Futadera in Girona, North Beach of Peñíscola, Figueias in Pontevedra and La Concha de San Sebastian.